Stand with Ukraine. Save peace in the world!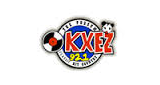 92.1 The Possum
92.1 The Possum - KXEZ is a broadcast radio station in Farmersville, Texas, United States, providing Country Oldies to the Dallas/Fort Worth, Texas area.
92.1 The Possum reviews
Gregory Zachary

03.06.2023

What is up? Website Account Suspended, no on-line streaming, but over the air radio is still working.

good music if you can hear it. weak signal and off the air a lot of the time. they must be out of money. way too many commercials. bad management.

Same 2 songs playing over and over

Same two songs are playing over and over again.

I love the music this station plays….brings back great memories, just wish the station had a stronger signal! Tommy Baker of Wylie

Does anyone know the name of the song about people visiting Texas and says but don't forget to go back home?

forcomments only

18.07.2019

Great music, but has anyone figured out how to listen online? None of the options on this page lead me to a listening solution and contacting the station is impossible. I drive all night long and would definitely stream this through my phone to my radio, if made possible.

Way too much static online and on the radio. Terrible station

Love this station. Just wish your signal was stronger. Or I would love to listen online. I can't figure out how to.

I absolutely love the music you play, but your signal is way to weak. I live in north Rockwall & can only pick you up about 80% of the time. I would certainly appreciate a stronger signal.