Stand with Ukraine. Save peace in the world!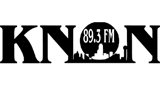 KNON 89.3 FM
KNON (89.3 FM) is a radio station broadcasting a community radio format. Licensed to Dallas, Texas. KNON is a non-profit, listener-supported radio station, deriving its main source of income from on-air pledge drives and from underwriting or sponsorships by local small businesses.
KNON 89.3 FM reviews
Turn it up!

Veronica Torres

02.08.2023

im jaming out to you at work

Workers Beat best Callander for political events to start my week.Sat 9am till 10 am.

Let's go!!! Feeling the vides, listening in all the from Cali, showing nothing but love. What's up Cuz, thanks for the birthday shout out to my moms. ❤️

Rosalind Harris

13.09.2022

I love this station and the DJ's. I have been listening since 2005 when I moved to Texas. Keep on doing what you all do. God bless you all.

Clifton Bowers

13.07.2022

Great station and music but clock sucking American analogies internet

Gaynell Bellizan

26.06.2022

I am a first time listener and I loved the 10a-12p Sunday show. Thank you brother Rick for your inspiration.

Oscar Rodriguez

03.05.2022

Verdad very very good ESTACIÓN DE RADIO aquí escuchando en oakcliff...

Mr. Marlon Thompson

01.04.2022

Great Station, my parents love y'all's show.

Elizabeth Briones

25.10.2021

My favs.......
Radio contacts
Request Line: (972) 647-1893