Stand with Ukraine. Save peace in the world!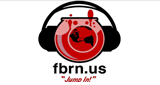 Fishbowl Radio Network - Red Bowl
FishBowl Radio Network broadcasts WORLDWIDE and is the #1 internet radio station! At FishBowl, there is a show for everyone and music to fit all tastes. Shows range from sports, spiritual, LGBT-related, countdowns, news, and many, many more! There are always 4 different streams going at once so i
Fishbowl Radio Network - Red Bowl reviews
K Mista Mista Larry Jr.

31.07.2017

I Love Fishbowl Radio Network, I've been on the network for 4 years and enjoy every minute of it.. Jump IN

Sylvia StJohn Martinez

31.07.2017

I love Fishbowl Radio Network and all the different shows they have! Jump in!