Stand with Ukraine. Save peace in the world!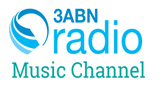 3ABN Radio Music Channel
Three Angels Broadcasting Network, or 3ABN, is an American nonprofit television and radio network broadcasting Christian and health-oriented programming.
3ABN Radio Music Channel reviews
My husband and I are eternally grateful the LORD has led us to 3ABN several years ago! So much Scripture now makes sense. Our lives have been so incredibly blessed these past few years and I'm excited for the future. How GREAT IS THE LORD GOD! I wish Alexa would play online radio box like she does some other platforms so we can get this music channel piped through echo dot.

Playing heavenly music, 24/7, my family and I have thoroughly enjoyed 3ABN Radio Music Channel wherever we are. It's so portable... and enriches your Christian walk. Let's all press on, in faith, as a true, eternal blessing awaits patient souls.