Stand with Ukraine. Save peace in the world!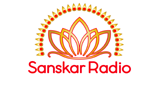 Sanskar Radio
Hindu Sanskar Radio is a Hindu teachings based radio station broadcast from Leicester. It is run by volunteers and the local Hindu temples. It transmits on DAB Digital Radio and from its website. During Hindu religious festivals, it also transmits on analogue radio.
Sanskar Radio reviews
Best Radio in the world....for me its my life

Chandrika Joshi

15.12.2022

I listen to your radio all night until morning, when ever my eyes open I feel joy to listen a bhajan and sing as all familiar bhajans and fall asleep again with joy So thanking you all teams for a great volunteer work you do in the freezing cold while we sleep peaceful and joyfully

Radio keeps cutting off at times

Rina Riri Gokani

31.03.2021

Lovely station for bhajans/songs - thank u for a lovely day of bhajans in memory of Bhagwanji bhai Karia 🌈🙏🌈

Jsk from Praful and Aruna Gokani very nice bhajan

One of the best Gujarati Radio I have ever listened to. Proud to be a Gujarati. Such a wonderful, melodious well presented radio. God bless all the presenters. Have been enjoying this radio lately and looks like we cannot do without it now.

JAI SHRI KRISHNA WHAT A LOVELY RADIO STATION. KEEPS EVERYONE HAPPY WITH MELODIOUS BHAJANS 24 HOURS A DAY.GODS PRESENT TO ALL OF THOSE WHO ARE HOUSEBOUND. MAY GOD BLESS ALL THE PRESENTERS WHO DO WONDERFUL SERVICE.

Prakashbhai Patel

27.12.2019

OM SHANTI. JAI SHREE RAM. JAI SHREE KRISHNA JAI KHODYAR MATA JI

Love Sanskar Radio. I listen to it everyday whilst cooking and before going to bed. But shame I don't have dab in my car. Can you connect to FM plz. I'd love to listen in the car. Thanks to all the presenters. From Sandhya. Dagia.