Stand with Ukraine. Save peace in the world!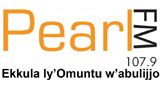 Pearl of Africa Radio
Pearl of Africa Radio Ltd also known as Pearl FM is a News, Information and Edutainment broadcast station operating in the 107.90 MHz in the FM band.
Pearl of Africa Radio reviews
Muzamil Kisekka

24.08.2023

Buuza imaam is my best program on pearl. Thanks u so much our sheikh and the moderator is the best. BarakAllahufikum

Thanks for the update, love you haji n d whole team,

Reagan Njawukana

08.04.2023

Thnks for the wonderful health talk on the glaucoma disease of the eye... applause to the presenter and Dr.Kalinaki

Angel Shafique

14.03.2023

Great

Isabirye Yusuf

06.03.2023

Please help us with the garden app also

RACK PROFESSIONAL

04.03.2023

Thanks for da show mr sonko am bamanyisa mubarack live from kireka bulemeezi.big up pearl fm

Katunda Ibrahim

28.01.2023

Assalaam alaykum.

Kawa

Baseke Ronald Byakatonda

21.09.2022

Best station in ug

My concern has been going on for a long time but today it's too much. On Tamale's program, your presenter Kiku raises his voice too much. in other words, he shouts too much please. My request is please balance the microphone output or else turn his mic volume down coz his when he speaks, one is required to reduce volume, and when Mr. Tamale speaks, you may need to turn up the volume to hear well.