Stand with Ukraine. Save peace in the world!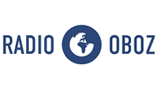 Radio Обозреватель - Українське весілля
Онлайн радіо Українське весілля - абсолютно незалежне від ФМ-станцій радіо в мережі Інтернет. В ефірі відсутня будь-яка реклама та 24 години на добу грає тільки справжня музика у стилі Українське весілля.
Show more
Related radio stations
Show more
Radio Обозреватель - Українське весілля reviews
Misha Zolotushin

02.06.2022

Установив на наутбуці, та в смартфоні. дякую за гарну українську музику. Хотів би послухати Гцуку Ксеню.

Mykola Pylypchuk

09.12.2019

Дуже, добре, що в чужій країні можна слухати свою рідну Укр/весільну музику. щиро дякую!

Чудова музыка

Чудова музика рекомендую

Дякую за таке Радіо
Information about the radio
Радіо Українське весілля - перша українська радіостанція, орієнтована на саму урочисту подію в житті - весілля. Цікавий підхід до вибору репертуару звучання і своєрідна його подача роблять радіостанцію «Українське весілля» оригінальною і неповторною.
Трансляції радіо Українське весілля ведуться українською мовою, а серед виконавців тільки українські зірки. Але їх багатий репертуар дозволяє зробити ефір різноманітним і запальним. Грамотний підбір творів, що забезпечує приємне слуху чергування спокійних і запальних мелодій, дає заряд бадьорості і гарний настрій, заряджає позитивом і вселяє надію.
Radio contacts
Time in Kyiv: ,