Stand with Ukraine. Save peace in the world!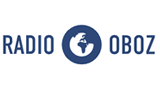 Radio Обозреватель - Русская лирика
Онлайн радио Русская Лирика - абсолютно независимое от ФМ-станций радио в сети Интернет. В эфире нет рекламы и 24 часа в сутки звучит только настоящая музыка в стиле Русская Лирика.
Show more
Related radio stations
Show more
Radio Обозреватель - Русская лирика reviews
Information about the radio
Русская Лирика – это музыка души. Она для романтиков и влюбленных. Она для всех, кто ценит и любит настоящее, живое. Она – непременный спутник романтических встреч и свиданий при свечах. Вы не захотите расстаться с ней ночью и, конечно, при свете дня. Она ненавязчива и красива. Эта музыка сделает вашу жизнь приятней и добрей. Когда за окном дождь или кружатся снежинки, нужно лишь устроиться поудобней в любимом кресле, накрывшись тёплым пледом. Или, дождавшись весны, распахнуть окно навстречу солнцу, свету и любви. И сделать погромче – пусть слышат и радуются с вами все, кто любит жизнь!
Radio contacts