Stand with Ukraine. Save peace in the world!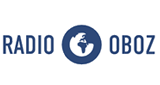 Radio Обозреватель - Классика рока
Классика рока — это группы, вошедшие в золотой фонд мировой рок-музыки, начиная с грандов, стоявших у истоков стиля — Black Sabbath, Jimi Hendrix, Pink Floyd, Led Zeppelin, Deep Purple, Rolling Stones, The Doors и многих других, чью музыку многие поколения фанов знают наизусть.
Show more
Related radio stations
Show more
TOP songs on Radio Обозреватель - Классика рока
Radio Обозреватель - Классика рока reviews
Віктор Панфьоров

30.08.2020

супер !!круто!!!
Information about the radio
Станция «Классика рока» охватывает практически все периоды развития рок-музыки, начиная с 60-х и 70-х. Разумеется, наибольшее внимание мы уделили 80–90-м — времени настоящего расцвета рок-музыки, когда на сцене вовсю блистали Ozzy Osbourne, Nirvana, Queen, Rainbow, Scorpions, Van Halen, U2, Whitesnake, ZZ Top, AC/DC, Aerosmith и другие корифеи. Не забыты также и новые герои стиля — Nickelback, Daughtry, Linkin Park, Muse, Papa Roach, Radiohead, The Killers. В целом, станция получилась довольно эклектичной и разноплановой. Ведь, согласитесь, трудно обьять необъятное. И, тем не менее, представляем вам наше новое радио, которое, надеемся, найдет своих слушателей и поклонников.
Radio contacts
[email protected]
https://www.instagram.com/obozrevatel.ua/