Stand with Ukraine. Save peace in the world!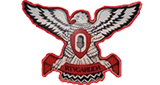 RADIO GARUDA
Radio Garuda Suriname broadcasts its programmes decorate its playlists for a socially and culturally diverse audience. In addition to the broadcast of a variety of information and entertainment programmes, Radio Garuda Suriname broadcasts diverse local productions. Their productions and information based programs contains such as current affairs, culinary, cultural, entertainment and sports fields.
RADIO GARUDA reviews
salam peseduluran saking waga Indonesis Kota Brebes Provinsi Jawa Tengah,,,,Sukses Selalu Garuda Radio Suriname

Salam kagem sedulur sedoyo ing Suriname, saking kutho Suroboyo

salam kangge dulur dulur ing suriname.. from indonesia

Selamat pagi.. Seneng sekali dengarnya. Salam dari Bali.

Senenget banget ngrungokno lagu jowo tekan radio di Suriname.....

tanjaterp tanjaterp72

19.05.2022

Sugeng rahayu poro sedulur wonten suriname saking lumajang jawa timur

Suparmanto Suparmanto

25.03.2022

Salam taklim saking Papua Indonesia. Rumangsa seneng lan bombong uga trenyuh atiku ngrungokake radio garuda Suriname sing isih eling marang budaya jawa. maju terus Garuda. saking Papua.

Sudaldi Riyanto

14.02.2022

Salam kangen, salam paseduluran kanggo sedulur-sedulurku kabèh ing Suriname!

cobi meawi siaran ngangge basa jawa Banyumasan kadose sae nggih,

Mohsal Swastanto

15.12.2021

Salam rahayu kanggo sedulur-sedulur sing pada nang Suriname..mugo2 diparingi bagas waras...ayem tentrem...seko sedulur Borobudur, Magelang, Jawa Tengah...Matur Nuwun..