Stand with Ukraine. Save peace in the world!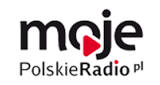 Polskie Radio Led Zeppelin
Polskie Radio Led Zeppelin daje przestrzeń dla muzyki niezależnej, artystów i etykiety, które są mało prawdopodobne, aby być popularne. Polskie Radio stawia się Led Zeppelin w bezpośrednim kontakcie z grup muzycznych i muzyków, stworzyć pomost między artystów i słuchaczy poprzez ich portalu multimedialnego. Tak, to jest zrozumiałe, że jest to rodzaj radia, że ​​wraz z grania dobrej muzyki promuje nowe talenty i ich muzykę.
Polskie Radio Led Zeppelin reviews
Anatolii Soroka

12.08.2023

Супер!

Szkoda, że nie łapie tych stacji rarma radio i inne radia internetowe. A łapią tysiące stacji. Led Zeppelin i Pink Floyd - świetny wybór - lubię ich słuchać. Nie wiem czemu dostęp jest tak utrudniony i niewygodny - szkoda.

Great!!

Szkoda, że tak późno WAS odkryłem.

Maik Aus Chemnitz

07.08.2021

Oberste Weltklasse

AHHHSSSUMMM!!!

my music for ever

Voytek El Polaco

11.04.2021

Szkoda, że nie wiadomo kto gra.

Krzysiek Kazek

14.03.2021

najlepsze radio najlepsza muzyka

Michael Gauthier

06.03.2021

excellent!