Stand with Ukraine. Save peace in the world!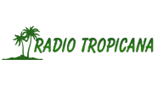 Radio Tropicana
Radio Tropicana del Perú es parte del Grupo Monteverde
Radio Tropicana reviews
Luisa Hurtado Mayo

21.05.2023

Buen dia Don willy por favor un saludo PARA EL padre Jose Bernardino por su cumpleaños es parroco del SEÑOR DE LOS MILAGROS DEPARTE DEL EPAP EL ES DE PIURA CON LA CANCION CAROLINA

Buenos días Tarma , buenos días Willy saludos a todos los comerciantes ambulantes también para el distrito de jacahuassi a la rambla donde vive mis familiares saludos para la dra corazón que últimamente la estoy escuchando da más reales a tu programa, no hay que descuidarse de los protocolos del covid ,bueno con la música del grupo Niche como podré disimular me despiddo

Janet C. Avellaneda

24.11.2020

👍👍

Marco Antonio Oropeza Navarro

23.09.2020

Ese conductor Orihuela que deje hablar a sus invitados. Se cree sabelotodo y no deja desarrollar las ideas que uno lleva. Por eso uno ya ni llama ni escucha esa radio.

José Raúl López Barrantes

22.09.2020

Ya se ha convertido sintonizar radio Tropicana vía Internet desde Lima como un programa obligadoLa música es variada yEs para todos los gustos

Mario Santos Valverde Chachi

30.07.2020

Buenos dias,que tipo de comunicador tienen?????..me refiero al prof.Orihuela...muy lamentable sus opiniones ,comentarios,porque psicocea a la población con el tema del covid,le suplicamos que sea más versátil en sus comentarios gracias.