Stand with Ukraine. Save peace in the world!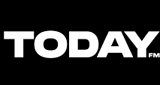 Today FM
Today FM is a nationwide Auckland-based New Zealand talkback, news and sport radio network owned and operated by MediaWorks New Zealand. It was formed by the 2022 rebrand of Magic Talk. News that moves us forward.
Today FM reviews
Una radio genial !!!

Imagine what this could do to cataract and hip operations, one term in office and National manages to cripple and blind the population!

Nah, I trust Russia Sputnik, its just that I don't trust Brash.

nothing came out doesn't work dumb!usually great there is no stream here

Great music and station.

Top talk back no.1

Mindless american propaganda station.

David Wilkinson

28.04.2018

( i, live most of my age now (am 51 this year). am quite mind boggled by life in general . i grew up healthy ,us 3 boys ,my parents Not the social ask your neighbour to come to tea ,or drink any alcohol type parents or only my dad smoked ,short lived smoking,), i felt were mental(not Taking in mental health products ,or using those services , i did though for Over 20 years i took the Stuff ,i stopped the meds 2 years ago this year ,am quite normal for me, From Angry at life on general person Not God though ,he been kind to me.Auckland East . .David Wilkinson.

why are you guys not talking about the armed dairy robbery tonight that happened at 7:05am

Come on guys, stop saying the average American voted for Trump. It is a false statement.
Radio contacts
TXT STUDIO: Send your txt to 3920 (texts cost 20c each).