Stand with Ukraine. Save peace in the world!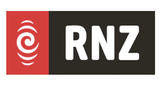 RNZ - National
Radio New Zealand National's programme mix includes news and current affairs, documentaries and features, drama and music.
Show more
RNZ - National reviews
In love your interviews and news.

Happy new decade and happy new year 2021!!!

Jeffrey O'Brien

31.01.2020

Consistently high quality content.

Pedro TORRENEGRA ESCOBAR

18.11.2018

Excelent radio station!!
Information about the radio
Radio New Zealand National broadcasts its programmes decorate its playlists for a socially and culturally diverse audience. In addition to the broadcast of a variety of information and entertainment programmes, Radio New Zealand National broadcasts diverse local productions. Their productions and information based programs contains such as current affairs, culinary, cultural, entertainment and sports fields. They are working as a bridge between listeners and music.
Radio contacts
[email protected]
https://www.youtube.com/user/radionz