Wspieraj Ukrainę. Pomóż zachować pokój na świecie!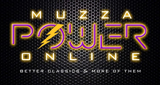 MuzzaPower
An online radio Station streaming 24/7 from Devonport , Auckland NZ. We play Adult Hits from the 70s to the 00s,day times Mon to Saturday and from 6pm to Midnight adult rock from the 60s and70s in The Big beat Show Sunday to Thursday, On Friday nights its the Awesome 80s with a Disco party show Saturday night 6 till Midnight. On Sundays join in Flashback 40 from Midday to 3pm and A Breath of Fresh Air a music and entertainment show with Sandy Kaye
Pokaż więcej
Informacje o radiu
This is MuzzaPower a commercial free online station in Auckland. Its all curated by veteran broadcaster(77) Murray(Muzza) Inglis. In Australia and New Zealand,he was known as Murray The I during the 60s and 70s . Muzza was told by The NZBC that he would never make it in radio, so he moved to Australia, working on-air at 5RM Berri S.A. 3BO Bendio and 7HO Hobart, then back to NZ and a stint at 1ZH in Hamilton an then as Murray the I at Radio I in Auckland presenting The Radio Revolution at night where he was the first person in New Zealand (possibly the world) to play Elton John, the track was Your Song ,thanks to Dick James in London who was a great mate of Mark Ackerman the P.D at radio I he sent Mark an advance copy.From there it was back to Oz and 4AY Townsville followed by a gig at 4BK Brisbane Later he reinvented himself as Muzza in TheMorning at Radio Avon in Christchurch.Muzza won an international Billboard Magazine award voted one of the top 10 in the World and Best in The Southern Hemisphere . After that he moved to Radio Hauraki in Auckland and later was the first breakfast presenter at 2ws Sydney (Now WSFM) followed by a gig at DB Music in Melbourne where he also made regular appearances on Channel 9's Hey Hey its Saturday on a jukebox Jury segment review panel on Saturday Mornings..Muzza achieved top ratings at Radio Avon in Christchurch,91FM and later 89fm in Auckland, Muzza was presented with a services to New Zealand radio award in 2016. Muzza retired from Mainstream radio round ten years ago. And is having fun putting together music and entertainment on-line. Muzza is currently working on a podcast as well.
Kontakty