Stand with Ukraine. Save peace in the world!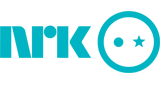 NRK Super
DAB-kanalen Radio Super ble startet høsten 2007 under navnet NRK Barn. Kanalen sender fra 06.00 til 21.00, og døgnkontinuerlig på nettradioen. Programmet Skolefri sender per august 2015 direkte, hverdager mellom 14 og 16 på nett og DAB.
Show more
Related radio stations
Show more
Information about the radio
NRK Super ønsker å bidra til at barn som bor i Norge får en trygg og god mediebarndom. Vi skal være et univers som speiler et kulturelt mangfold og som styrker barnas identitet og selvfølelse. Vår viktigste oppgave er å formidle gode historier og innhold som er forankret i norsk språk og kultur.
I tillegg har NRK Super som formål at barn som per nå benytter seg av tilbudet om 20 år skal si at "NRK Super var der sammen med meg og inspirerte meg, ga meg kunnskap, hjalp meg til å forstå verden utenfor meg selv, og ga meg tro på egne drømmer".
NRK Supers verdiord er "Underholdende. Ekte. Tydelig. Engasjerende. Nyskapende."
Kanalen skal "spille på lag med skolen og samfunnet" og "respekterer barn som de er (human beeings)"
Radio contacts
http://nrksuper.no/
Time in Oslo: ,