Stand with Ukraine. Save peace in the world!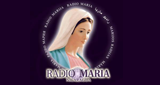 Radio Maria
Managua, 90.7-99.9 MHz FM
¡Una voz católica en tu hogar! 99.9 y 90.7 FM en Nicaragua, América Central. Nuestra Misión es ser instrumento de la Nueva Evangelización para poder seguir extendiendo la palabra del Señor..
Radio Maria reviews
Manuel Antonio Trujillo

28.09.2023

saludos radio maria, FIEL SINTONIA DESDE CHINANDEGA_LES SALUDA FAMILIA TRUJILLO SANCHEZ

Excelente la radio es un método por el cual insufla o me es un aliciente de continuar con mi conversión del día en día.Graxias a Dios del cielo y La Virgen y bendiciones para Uds.

Jose Orozco Rivera

17.11.2020

MADRESITA SANTA TE ENCOMIENDO LA SALUD DE MI MADRE MARIA FILOMENA RIVERA GONZALES, INTERCEDE A JESUS PARA QUE ME LE DE LA SALUD QUE TANTO NECESITA,

Osmara Rodríguez Martinez

04.09.2020

Q Dios nos guarde hoy ,mañana y siempre y cuide nuestro corazón ...pido oración por mi salud y mis estudios para tener siempre la confianza y valentía de salir adelante ...Madre mía no me desampares acojeme en tus santimos brazos madre de bondad

rodolfo jose montenegro corea

26.03.2020

Por nuestras Familias, por nuestras comunidades religiosas, nuestras autoridades eclesiales, por nuestro pais, ayudanos y protejenos señor.

Radio Catolica de Siuna "La Voz Diocesana"

10.06.2019

Radio Católica De Siuna Ensalada

Andrea Zamuria

04.06.2019

Encantada. Bendiciones

Me encanta esa forma de evangelizarnos . Dios les bendiga a todos y les de mucha sabiduría para poder continuar apoyando esa bella y bendecida emisora. Yo estuve un tiempo con Patricia Rivas , en el programa: Mujer a ti te digo .