Stand with Ukraine. Save peace in the world!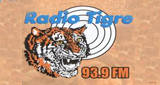 Radio Tigre 93.9 FM
Escuchá Radio Tigre 93.9 FM a través de radios.co.ni. Con un simple click puedes escuchar todas las mejores emisoras de radio de Nicaragua.
Radio Tigre 93.9 FM reviews
tracy station C487

25.08.2023

muy buena programacion

Excelente 👍 👍

Aris Miguel Licea Cervantes

29.06.2023

Excelente 👏💯✍️

Pedro leonel Amador

19.05.2023

Hla saludos desde España 🇪🇸 brot

Saul emilio Medina

14.01.2023

Saludos mi hermanazo David desde colorado,saul medina,,

Mándenme saludos a carlos celeste desde California

Osmar Mauricio Munoz

19.05.2021

SALUDOS A TODA MI FAMILIA EN LAS BANDERAS KM47 CARRETERA AL RAMA ALA. FAMILA BARQUERO DESDE LOS ANGELES CALIFORNIA

Buenos días por favor suene el tema SOMOS MINERROS de el rey del monte. Le escucho en Siuna. Las minas.Atte. Juan lira.
Radio contacts
Cabina (+505) 2253-9398
Ventas (+505) 2260-3575