Stand with Ukraine. Save peace in the world!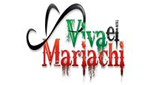 Viva El Mariachi
Viva El Mariachi basado en México es uno de la estación de la música popular. Viva El Mariachi estación de streaming de música y programas tanto en el aire y en línea. Originalmente se trata de un canal de radio popular juega todo el día 24 horas en vivo en línea. Viva El Mariachi también operan varios programas musicales consistentemente para la gente de todas las edades. Además de todos estos programas su fuerza es la participación oyentes y la retroalimentación a través de Internet.
Viva El Mariachi reviews
Alexandru Andriescu

02.08.2022

VIVA MEXICO!

Me gusta por la música variada que ponen saludos amigos desde la gran manzana New York

Viva México lindo y querido...!!! Grande con su música y cultura. Y más grande aún con Viva El mariachi Radio. Saludos desde LIma Perú.

Me encanta su música, su cultura y su folclore, saludos desde Venezuela, muy buena emisora

muy buena su musika desde cucuta colombia reportando sintonia

Adrian Aviña García

03.11.2020

Excelente seleccion de canciones!!!!

Muy buena estación de Radio, me gusta mucho la música del folklor mexicano, por suerte he estado en ese país en tres ocasiones como turista y siempre pensando en volver. Gracias y saludos desde la Region del Libertador Bernardo O'Higgins CHILE Sudamerica

Jose Luis Albalate Rincon

17.09.2020

Buenos dias ,saluditos de Jose Luis Albalate desde Ciudad Real ESPAÑA

Ramiro Morales

30.04.2020

Mucho me gusta las canciones de Margarita y María " Las hermanas Padilla " para que pongan musica de ellas durante la programación diaria de Viva el Mariachi. Y no olviden que hoy 15 de Abril se cumplen 63 años de la muerte de Pedro Infante asi que amigos más canciones de él. Atte Ramiro Morales desde Bogotá DC Colombia

Ramiro Morales

25.01.2020

Excelente Emisora del México de mis amores su música me embelesa. Ramiro Morales desde Bogotá DC Colombia.