Stand with Ukraine. Save peace in the world!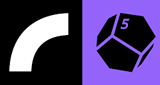 Latvijas Radio - LR5
"Pieci.lv" kā Latvijas Radio jauniešu satura multimediāla platforma tiek veidots par vienu no ietekmīgākajiem zīmoliem jauniešu auditorijas vidū, kas veicina sabiedriskā medija misijas, vērtību un mērķu efektīvāku realizēšanu. Atbilstoši mērķauditorijas vajadzībām, "Pieci" ir pieejams dažādos formātos. Visplašākais saturs pieejams interneta vietnē "pieci.lv" un mobilajā aplikācijā; FM radio viļņos skan "Latvijas Radio 5 - Pieci.lv", savukārt sadarbībā ar Latvijas Televīziju taps video saturs, kas būs gan redzams LTV, gan pieejams interneta resursos."Pieci.lv" misija ir caur izklaidi un sajūtām uzsākt sabiedriskā medija un jaunieša attiecības, tādejādi ilgtermiņā spējot jauniešus kvalitatīvāk informēt, izglītot un veicināt to piederības sajūtu Latvijai.
Latvijas Radio - LR5 reviews
Olivier Piorun

20.07.2020

SUPER RADIO