Stand with Ukraine. Save peace in the world!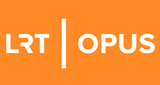 LRT OPUS
Šiuo metu LRT sudaro keturi televizijos kanalai (LRT TELEVIZIJA, LRT KULTŪRA, LRT LITUANICA ir naujasis LRT HD), trys radijo stotys (LRT RADIJAS, LRT KLASIKA, LRT OPUS) ir interneto portalas LRT.LT.Mes siekiame aktyviai bendrauti su savo žiūrovais, klausytojais, gerbėjais ir kitais suinteresuotais žmonėmis. Protinga nuomonė ir argumentuota kritika visada išklausoma. Komentarai, žinutės ar įrašai, kuriuose yra keiksmažodžių, įžeidinėjimų ar nesantaikos kurstymų, bus trinami.
LRT OPUS reviews
Viktar, spasibo za ocenku! Eto tozhe odna iz moikh liubimykx radiostancyj. Na oborot, druguyu liubimuju moju stanciju, kotoraya radiovolnami veshchaet tol'ko v Vilniuse, vash "liubymyj prezident" s 02.24 nachal glushit' svoimi durackimi radiostancyjami iz Belarusi. Ja - v beshenstve ot etogo, eto stancyja i tak byla slaben'ko slyshna, a seichas - voobshche zhopa... Eta stancyja Start FM, i ona prinadlezhit Vilniusskomu universitetu.

Відмінна станція. МУзику крутять досить оригінальну.

Андрей Чепуров

14.05.2020

Привет из Беларуси.Нашим краям бы такое РАДИО.А то такую чухню крутят,аж сил больше нет слушать, везде всё одинаковое.СУПЕР.Молодцы чувствуется Европа!

Охуительная радиостанция ! Слушаю её в Беларуси и иногда в машине когда приезжаю в Литву ...Отличный жанр композиций в плэй-листе и минимум пиздежа и рекламы ...