Stand with Ukraine. Save peace in the world!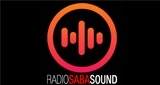 Radio Saba Sound
Siamo una stazione radio che trasmette in DAB+ e via internet musica, news, podcast. Ascoltaci dal sito www.radiosabasound.com o scarica l'app gratuita per Apple ed Android. Puoi ascoltarci anche tramite Amazon Alexa e Google Home. In auto su radio DAB+,IP, Bluetooth
TOP songs on Radio Saba Sound
Radio Saba Sound reviews
Radio Saba Sound

13.04.2023

Fantastica radio web. Davvero bella musica e programmi molto interessanti!

Elena Sofia Tilli

04.04.2023

Una radio con tanti programmi diversi ed alcuni davvero interessanti con piccole chicche da scoprire, consigliata!

Un sonido diferente de lo habitual que te fascina y te conquista!!!

Ottima musica e grandissimi contenuti!!!

fantastica!

Radio Saba Sound

07.11.2021

Fighissima radio!

One of the best radio stations in the world !!!

Top radio . Ottima musica. Bravi!

Andrea Silvestri

31.05.2021

Super station ! I love it !