Stand with Ukraine. Save peace in the world!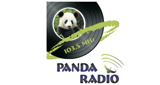 Panda Rádió
Nagykanizsa, 103.5 MHz FM
A kanizsai Panda rádió informativ, szórakosztató, kommerciális jellegű független (magán) rádióállomás, mely 1997-ben kezdte meg működését. 80 km sugarú lefedettséget biztosítva, a nap 24 órájában közvetit műsorokat magyar és szerb nyelven.
Show more
Panda Rádió reviews
love it
Information about the radio
A Panda rádió műsorán megtalálhatók: reklámközlemények, kampányok, audiospotok, közérdekű információk, apróhirdetések, társadalmi célú hirdetések, nyereményjátékok, az ifjúságot és az idősebb korosztályt célzó műsorok, az ipari termelőket és termékeiket bemutató, valamint a község kulturális és sporteseményeiről szóló beszámolók és riportok közvetitése.A rádió könyűzenei kinálatában megtalálhatók a 60-as, 70-es évek örökzöld dallamai, a 80-as, 90-es évek vérpezsditő slágerei, illetve hazai és külföldi ismert felvételek. Sokoldalú és magas szinvonalának, mind magasabb számú hallgatóságnak köszönhetően a legnépszerűbb északvajdasági címnek örvendhetünk. A Panda rádiónak megvan minden adottsága, hogy kielégitse a piacon uralkodó legmagasabb szintű kritériumokat, valamint hogy megbizható partnere legyen a gazdasági és társadalmi szervezeteknek.
Radio contacts