Stand with Ukraine. Save peace in the world!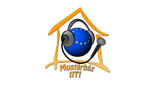 Mustar FM
A Kulturális Életért Közhasznú Egyesület 2006 januárja óta működteti a Mustárház Ifjúsági Információs és Tanácsadó Irodát. A Mustárház azzal a céllal jött létre, hogy segítse a városban élő, tanuló fiatalok informálódását és tanulását, értékes szabadidős lehetőséget, szórakozási alternatívát nyújtson számukra, támogassa önszerveződő csoportok létrejöttét és működését, részt vegyen a helyi fiatalok életének formálásában.
Mustar FM reviews
Krisztian Harsanyi

25.10.2022

Nem valami nagy szám!!!!!!! Nagyon gyenge a radio minden téren!!!!!!!

Béla Dr. Polocsányi

19.05.2021

Helyi viszonylatban kifejezetten progresszív zenéket játszanak, egy kulturális színfolt a lokális kereskedelmi rádiók rágógumi ízű masszájában.