Stand with Ukraine. Save peace in the world!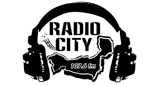 Radyo City 107.6
Radio City 1992 Yılında Yunanistan Gümülcine (Komotini) şehrinde yayınına başladı.Hedefimiz kardeşlik çerçevesi içinde Baty Trakya halkını bilinçlendirmek ve eğlendirmekti.Radio City ilk açıldığı zaman Batı Trakyada Türkçe yayın yapmakla bir ilkigerçekleştirmişti. Hedeflerimizi bildiğimiz ve inandığımız halde yolumuz her
Radyo City 107.6 reviews
Gürkan abi yassıköy den boyacı serdal abiden selam var

Merhaba hollanda da sera bahcelerinde calishan ozcan semertzie bi guzel sharki calarmisiniz

Münih'ten Erdal merhaba radio cytiyi hanımın önerisiyle dinlemeye başladım günde on saat her gün dinliyorum süpersiniz aynen devam Not Gürkan yok böyle bir şey şüüüüüüüüüüüüüüpppppeeeeeerrrrrr r

Almanya'da Berlin'de çalişcan yasiköylü Hasan abiye Narli köyden Ergin abiye ve gökçelerden Ayhan abiye selam ve kolay gelsin

Selam gunaydinlar abi ben umut sòfer ermisten melisokomanin mallani ben aliyim sitinin bize bi sarki koya bilirmisni abi kalles dunya yasar gulses

Ridvan Abdllah

10.01.2021

bir şarkı isteğim Yaz Dostum

slm kardesim Almanya Nürnberg ten yaziyorum ferdi babadan vurmayin yillar calarsan cok sevinirim iyi aksamlar iyi calismalar..

Selam gurkan abii Almanyadan selamlarr

slm abı ırcan dan candemır bır ıstek parca da bulunacaktım Murat Kekilli den Yeşil Başlı Gövel Ordek teşekkürler ıyı yayınlar

Ανδρέας Γαλανόπουλος

04.08.2019

Πρώτο!!!!!!!
Radio contacts
Mobil : +30 697 795 8753