Stand with Ukraine. Save peace in the world!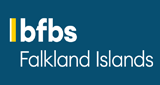 BFBS Falkland Islands
Burnside House, 91.1-106.8 MHz FM
BFBS Falkland Islands is a popular radio for the general listeners. This is one of the most comprehensive approach to the radio production. BFBS Falkland Islands has got several radio programs based on various genres which of them all are very popular. They carefully chooses their songs in order to provide best in class radio experience.
Show more
BFBS Falkland Islands reviews
Estoy leyendo comentarios de latinos de paises hispanohablantes y niegan a Malvinas utilizando el inglés. Las Malvinas son Argentinas.

Jorge Alberto Alonso Briones

07.06.2022

I used to live on the Falklands in the 80 and listened meny time BFBS and enjoyed the program and music ...regard from chile.

hola, las malvinas son argentinas, fuera piratas!

Eduardo Freire Gomez

05.07.2021

Hello, I,m listening now your radio. A big hug from Ecuador. Eduardo greets you, an admirer of everything related to English culture, excellent music. I love Def Leppard, Rick Astley, & Samantha Fox.

Iam Diego From Rosario Argentina.

furigatu Benitez

09.01.2021

Donde estas?

Christian Montenegro

01.08.2020

Gran abrazo para Gabriel e Izzy Ceballos de Puerto Stanley.

Hernán Zambrano Estay

10.06.2020

Hello, from Cerrillos, an small district or "comuna" of Santiago, the capital of Chile.

Saludos desde Venezuela

Agromatorrales S.A. Sergio

08.02.2020

Hola buenas noches !! Excelente música. Saludos desde Matorrales, pequeña localidad de la provincia de Córdoba República Argentina.
Information about the radio
BFBS Falkland Islands is based at The Mount Pleasant Complex on the delightfully named Rockhopper Road.

This small, but perfectly formed team are at the business end of three radio services and twelve television channels.

Our broadcasters present radio shows on BFBS from 6.00am until 7.00pm every weekday, additionally on Saturday mornings.

They're always up for a challenge, so if you'd like to tease, taunt or goad them into playing your favourite tune or giving you a shout-out, get in touch by phone, email or text.

We broadcast the BFBS TV package digitally from the station, which not only gives entertainment, sport, music and live news, but also two delayed services to fit the Falklands time zone.

All in all, if it's the latest news or the best entertainment you're looking for - We're your one stop shop!
Radio contacts