Stand with Ukraine. Save peace in the world!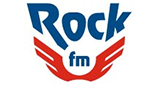 Rock FM
Rock FM es una cadena de radio española, especializada en música rock.
Show more
Rock FM reviews
Alberto Flores Aguilar

07.09.2023

2023. Acabo de encontrar su estación y es una maravilla

Años más tarde y los reviews siguen estando en lo cierto: son repetitivos a más no poder, poniendo las mismas dos canciones catetas de rock Españolito y las únicas 4 canciones del puñado de bandas de pop-rock internacional que suenan literalmente cada día.

doroteo martines

14.02.2023

QUE TAL:

Christian Lopez

29.11.2022

Muy buena estación 👍.. Saludos desde Sonora, México 👋

Floren M. Gomez

11.11.2022

Aburris.

Armando Heredia

17.10.2022

Repetitivo FM. Así os llamais

Eliecer Cardenas

24.09.2022

Ponen muy buena música y es la mejor emisora de radio que he escuchado. Saludos desde Cuba

La gente que hace esto creen que saben de musica y solo saben dar la turra como lelos todo el dia. Yo la cerraba

Lera Vasilyeva

11.03.2022

Buena música!

Paulino Freire Ruiz

27.02.2022

Van de guays y son la misma cope que repiten canciones y son penosos. 0 puntos por cansinos
Information about the radio
En RockFM queremos que cada vez rockee más gente. Por eso, para que vayas donde vayas nunca te falte el mejor rock, seguimos ampliando nuestra cobertura.
Radio contacts