Stand with Ukraine. Save peace in the world!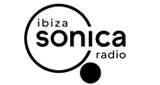 Ibiza Sonica Radio
La estación de música electrónica de Ibiza 24/7.
Show more
TOP songs on Ibiza Sonica Radio
Ibiza Sonica Radio reviews
It's not working.

Michael Waite (maleconmike)

06.12.2019

We are a "Sonicanation" especially in winter! maleconmike, CANADA

FELIX! DA Ma***fliping house cat!! hahahaha nice 1!!
Information about the radio
Ibiza Sonica es el altavoz de la capital mundial de la música electrónica. Nació en 2006 con la intención de llevar un pedazo de Ibiza al mundo mediante la música y a través de Internet. De lo local a lo global, durante estos años la emisora ha crecido exponencialmente llegando a más de 12 millones de oyentes mensuales y se ha ganado el respeto de artistas y dj´s de todo el mundo. Todo ello gracias a los shows de DJ´s de primer nivel (Carl Cox, John Digweed, Seth Troxler, Soul Clap, Anja Schneider, Ralph Lawson, Kevin Yost,Kiki, o Andrea Oliva entre otros ) y los residentes en la isla (Nightmares on Wax, Igor Marijuan, Andy Wilson, Karlos Sense, Christian Len, Jon Sa Trinxa o Valentin Huedo) a la variada selección de diferentes géneros y a las retransmisiones en directo por todo el mundo.
Además de por su contenido musical Ibiza Sonica se caracteriza por estar a la vanguardia de la tecnología y por ofrecer nuevos formatos de publicidad, llevando el concepto de radio a otros terrenos, cosa que le ha valido entre otros galardones (Deejay Mags 2009, International Dj Awards 2010 ,Mixcloud Award 2010 ) ser premiada por el International Radio Festival como Mejor Radio Internacional en 2012, un reconocimiento según el propio festival por "romper los estándares de la radio y crear nuevas fórmulas y formatos de retransmisión". De la Riviera Maya a Berlín pasando por Moscú, Kho Panghan,Lima, Mar del Plata, Paris, Londres, Panamá, Miami o Barcelona… El alcance internacional de Ibiza Sonica crece año tras año gracias a los eventos y retransmisiones de la marca por todo el mundo siendo emisora oficial de los eventos de electrónica más importantes del mundo como Sónar, The BPM Festival, TimeWarp, Creamfields, o International Music Summit. Además la presencia global de la marca se multiplica con el creciente número de oyentes en América , Asia y Europa.
Ibiza Sonica no es solo una emisora de radio sino que gestiona cinco subdivisiones como productora: Sonica Broadcast (servicios de emisión global y contenidos digitales), Estudio Sonico (creación de canales de radio on-line y radio shows a medida), Sonica Events y Sonica Tour (Dj Booking y organización de eventos marca Sonica en Ibiza y a nivel internacional ) y Sonica Experience (servicio de concierge en Ibiza).
Desde los principios Ibiza Sonica lleva un pedazo de la Isla Blanca a través de nuestra música, de nuestras retransmisiones desde sunsets,desde fiestas en barco, clubs o incluso villas. Y nos mantenemos fieles a nuestra filosofía y a las cosas que te han acompañado desde entonces. Trasladarte a localizaciones clave en el mapa de la música electrónica mundial y por supuesto de la isla de Ibiza. Para que viajes con nosotros a través de las ondas y vivas la música de primera mano, aunque no puedas estar ahí. Hemos querido hacerte participe de lo que nosotros estábamos viviendo retransmitiéndolo para el resto del mundo. Y sabemos que escuchando Ibiza Sonica te has trasladado con nosotros a todas esos eventos y lugares especiales. Una radio con espíritu libre, con inquietud y con , sobretodo, amor a la música. Como la isla de Ibiza.
Radio contacts