Stand with Ukraine. Save peace in the world!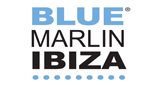 Blue Marlin Ibiza
Blue Marlin Ibiza es uno de los beach club más entretenidos y avant-garde de la isla. Blue Marlin Ibiza es simplemente el lugar del momento, destino internacional de los jet-setter más glamurosos. Sólo se necesita un click para revivir las sesiones de los djs residentes (Valentín Huedo, Bruce Hill, Vidal Rodríguez, Sasa Mendone, Eli Rojas) y aquellos invitados especiales que visitaron la cabina de Blue Marlin Ibiza este verano como Cristian Varela, Uner, Uto Karem, Technasia, Wally Lopez o Chus + Ceballos.
TOP songs on Blue Marlin Ibiza
Blue Marlin Ibiza reviews
Mauricio Agustin Gallo

10.11.2022

Excelente musica, saludos desde Argentina

Sebastian Kowalick

07.01.2022

Wow.... AMAZING.... BÄÄMBIGBÄÄM

andrea donadel

26.12.2020

Sound unico 👍

O Yes.O Yes OYEs

Алексей Павлов

19.07.2020

Sankt-Petersburg Russia👍🏻👍🏻👍🏻!

Виктория Гордеева

17.07.2020

❤️❤️❤️foreve❤️❤️❤️

Pawel Plaszczynski

07.07.2020

Ok

I like this Radio

TOP

good mysica!!!!!!