Stand with Ukraine. Save peace in the world!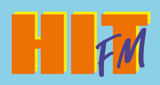 Hit FM
¡La Número 1 en HITs Internacionales! Una emisora que te ofrece música non-stop con éxitos del futuro anticipándose a otros sitios online! HIT FM actual, atrevida, con ritmo, joven, lista!
Hit FM reviews
La suelo poner en el gimnasio cuando trabajo pero repiten mucho.

Claudio Montero

16.11.2022

Siempre lo mismo. Mejor escucho Loca FM...

Esta mejor Radio Logroño

No me convence su musica. Cambien a mejor

Ángela María Ramírez Calderón

27.04.2022

Súper buena, solo falta que pongan el nombre de la canción y el cantante. Sería maravilloso!

Ignacio Vazquez de Sola Carazo

02.03.2022

Me encanta hit fm

La mejor en su género

Beate Janouschek

27.10.2021

So so great and once more great MUSIC, THANKS......

Samuel alvareznoriega

18.09.2021

SIIIIIIIIIIIIIIIII

Amilkar Faildes Lopez

10.08.2021

Esta muy buena la musiquita, un saludo desde sancti spiritus Cuba, a los amigos de España.