Stand with Ukraine. Save peace in the world!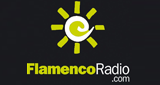 Flamenco Radio
Flamenco Radio: Así late el corazón de Andalucía con ritmo flamenco. La radio online de la Radiotelevisión de Andalucía se centra exclusivamente en el bien andaluz con mayor sentimiento.
Flamenco Radio reviews
Ole lo mejor

ich kann mich nicht satt hören. Gracias.

leonardo claret leon romero

26.05.2021

Desde Vzla el flamenco es lo máximo se lleva en la sangre, viva Andalucía por siempre.

SERAFIN SANCHEZ MARTINEZ

28.01.2021

La emisión de radio que se puede escuchar site gusta el flamenco

Sweet as a nut sweet like Tropicana

Pedro Hernandez

29.07.2019

Que hallazgo!!!

Nieves Reyes Ortega

08.01.2019

El arte en estado puro. Donde la humanidad se encuentra sin engaños, sentimiento puro y duro.

Alfredo Arcone

09.12.2018

Hola y son Alfredo da Italia ciudad de Napoli...vostra radio es Espettacular!

desde el uno de diciembre no puedo escuchar flamenco radio, por internet-radio en mi aparato de música.

Hugo Diaz Milano

21.07.2018

Disfruto mucho el flamenco, cantaores, guitarristas, y dele. Hace unos dias lei en el blog "Los Caminos del Cante", el debut del disco "Plaza Vieja" de Jose Fernandez del Tomate, un joven guitarrista hijo del gran "Tomatito". Que lujo. Lo tienen en su programación? Felicidades y muchos exitos les deseo desde Caracas, Venezuela.