Stand with Ukraine. Save peace in the world!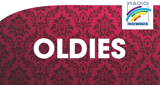 Radio Regenbogen - Oldies
Radio Regenbogen ist Badens Hitradio und sorgt mit guter Musik und einem umfassenden Service von Nachrichten bis Wetter und Verkehr für zufriedene Hörer. Radio Regenbogen - Wir sind von hier!
Show more
Related radio stations
Show more
Radio Regenbogen - Oldies reviews
Сергей Козловский

29.06.2021

Very good radio. I fell in love with him back in 2001, when temporarily lived and worked in Karlsruhe. Now, thanks to the Internet, it can be listened to all over the world.

best music ever !!!!!!!

ist ein Spitzen Sender

moja muzyka
Information about the radio
Oldies bei Radio Regenbogen ist genau die richtige Wahl für Menschen, die die gute alte Zeit vor den 80er Jahren richtig gut finden. Der Sound längst vergangener Tage, ob von den legendären Beatles, den rockigen Rolling Stones oder auch dem unvergessenen Disco-Rhythmus von Abba gehören zum Paket, was wir dir hier im beliebten Oldie Channel von Radio Regenbogen geschnürt haben. Immer wieder gerne angespielt, gesungen oder nachgespielt: Oldies gehören zu unserem Leben dazu und das selbst dann, wenn wir die Zeit selbst gar nicht live erleben konnten. Die einen sammeln voller Leidenschaft Oldie Hits auf Schallplatte, andere pflegen längst ausgemusterte Bandmaschinen und hören sich zu sorgsam behandelte Bänder an, wieder andere haben Oldie Sammlungen auf CD oder DVD und feiern die Musik längst vergangener Zeit mit guten Freunden bei eine Party oder einem Abendessen.
Radio contacts