Stand with Ukraine. Save peace in the world!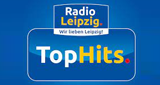 Radio Leipzig - Top Hits
Das Leipziger Lokalradio sendet eine gute Mischung aus alten und neuen Hits und lokalen Informationen.
Show more
TOP songs on Radio Leipzig - Top Hits
Radio Leipzig - Top Hits reviews
Information about the radio
Radio Leipzig ist ein privater Hörfunksender aus Leipzig. Sendestart war der 16. Mai 1993. Von 1999 bis zum 22. Juli 2007 nannte sich der Sender Leipzig 91 Punkt 3.
Das Mantelprogramm von Radio Leipzig stammt von der Broadcast Sachsen GmbH & Co. KG, die unter anderem auch Hitradio RTL bestückt. Direkt in Leipzig werden die Lokalnachrichten sowie die Nachmittagssendung mit Roman Knoblauch produziert. Das Repertoire des Senders mit dem aktuellen Claim "Die beste Musik!" beinhaltet vor allem Musik aus den 1980er Jahren bis heute.
Radio contacts
Verkehrszentrale: 0 800 800 800 4