Stand with Ukraine. Save peace in the world!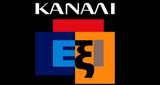 Kanali 6
Limassol, 98.6-107.0 MHz FM
Ένα Κανάλι ενημέρωσης και ψυχαγωγίας, χωρίς λίστες τραγουδιών, χωρίς εξαρτήσεις, κρυφές ατζέντες και σκοπιμότητες. Με αισθητική και άποψη, με ανιδιοτέλεια, ανεξαρτησία και συμμετοχή στα κοινά. Πραγματική δύναμη που μας σπρώχνει μπροστά, οι ακροατές μας!
Kanali 6 reviews
Tipote to idiaitero san stathmos. 90% diafimisi kai tragoudia. Iparxei episis ena show kathimerino me ton Poli kati....panairi, alla perna i ora mas me tes vlakeies pou akoume. Xreiazontai oloi....)

Maria Maro Mary

07.12.2018

Τέλεια τραγούδια!!!!!!! Σας ευχαριστούμε!!!