Stand with Ukraine. Save peace in the world!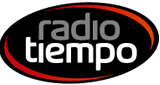 Radio Tiempo
Radio Tiempo Es una estación radial de Colombia.1 Emisora oficial de la Organización Radial Olímpica O.R.O. Emisora de género romántico en Colombia, está presente en 10 ciudades del país.
Radio Tiempo reviews
Javier Espitia

05.02.2023

Que pesar como han convertido está emisora, debería llamarse tropiolimpiradiotiempo.

Dulce maria Suarez

17.06.2022

De Cristian Castro por fa

Por Favor Una De Rebelde

Rosiris Burgos Rojas

18.05.2021

Radio tiempo, todo el tiempo, la mejor sin duda alguna!

Jessica Bedoya

02.02.2021

Hola, la amo

Bn días bendición saludo

Enadi Ibañez Sanchez

07.11.2020

Escuchando Radio Tiempo Montería Todo el Tiempo, la mejor emisora de mi tierra Córdoba, Dios nos llene de muchas bendiciones y nos de mucho amor, desde la distancia les deseo lo mejor en este mundo a todos(as)

Radio tiempo todo el tiempo eres la mejor ☺️

Jorge Arturo Alean Perez

08.04.2020

radiotiempo es lo mejor.

Natalia Navarro

31.03.2020

Amo esa canción.