Stand with Ukraine. Save peace in the world!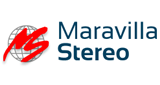 Maravilla Stereo
Maravilla Stereo, emisora local del municipio de Valledupar, zona corregimental y municipios del Cesar, con amplitud en el dpto de la Guajira.
Maravilla Stereo reviews
Rolfy, soy muy fan de ti y todo tu trabajo, te admiro mucho y admiro mucho lo que haces. Sé que vas a crecer mucho más. Espero algún día conocerte❤️. Un saludo para todos

sepulveda norle

17.04.2023

Super

tirso ahumada tirso ahumada

14.04.2023

Es tan enfermisa la punzante oposición de Julio de la Rosa contra Petro, qué hoy lo escuché insinuar: qué serìa mejor que el salario mínimo no se aumentará mucho o peor, que sería mejor que ní aumentará, qué tal obsesión? Jajaja jajaja

Por un Cesar mas humano

Dario Madroñero

21.03.2023

Pierden mucho tiempo en cosas baladies y ese fondo musical cuando estan comentando algun tema es absurdo.

Argiro de Jesus Velez Acevedo

17.03.2023

buen dia para todos

Giovanny Gutierrez

14.02.2023

BUENOS DÍAS AL EQUIPO DE MARAVILLA BENDICIONES PARA TODO USTEDES ... ..

Pedro Quintero

09.02.2023

Desde el barrio nuevo amanecer Pedro Estrada líder comunal deseándole muchos éxitos felicitaciones y en especial a los periodistas de maravilla informa

Luis Alfonso Cortes Delgado

28.01.2023

Muy buenas tardes señores Maravilla Stereo 105.7 Valledupar Cesar, les saluda Luis Cortes, desde Cali Valle Colombia, a esta hora los escucho claro, fuerte y sabroso con esa excelente salsa de ritmo & hache, aquí junto a mi esposa Yosiris Maestre Torres, una Guajira Verraca,.

Ana Paulina Vidal Arino

29.12.2022

Hola Darwin.
Radio contacts
Con Estudios al 5-704444 / 5-713013