Stand with Ukraine. Save peace in the world!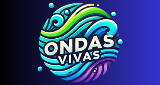 LA QUESUENA
"La Quesuena y Pega, tu emisora de radio en el corazón de Bogotá, Colombia, te ofrece lo mejor de la música y entretenimiento. Sumérgete en un mundo de sonidos variados, desde los éxitos más recientes hasta los clásicos atemporales. Nuestra emisora se enorgullece de ofrecer programas emocionantes y momentos inolvidables para mantener a nuestra audiencia sintonizada y pegada a la mejor música. ¡Sintoniza La Quesuena y Pega y déjate llevar por el ritmo y la diversión desde la vibrante Bogotá!"
LA QUESUENA reviews
Saludos escuchándolos desde Bogotá

La mejoor radio broo

jose david yepes

12.12.2021

Bro soy José de Kwai, espectacular este proyecto. Los felicito . Me encantó la música y lo mejor que se escucha nítido.

Herling Rosell

07.04.2021

Buenísimos temas. Excelente música.

Natália Moraes

02.07.2020

Excelente radio! Saludos desde Brasil!