Stand with Ukraine. Save peace in the world!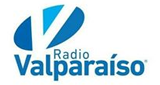 Radio Valparaíso
Somos una emisora comprometida con el progreso y desarrollo de la V Región, cuyo objetivo fundamental es constituirse en un adecuado canal de expresión de la ciudadanía de nuestra zona en una época en que la globalización nos ha dejado prácticamente sin medios de expresión regional.
Show more
Radio Valparaíso reviews
Maurice SAUVAL

17.03.2022

c'est avec un immense plaisir que je vous écoute depuis la France!. Cela me rappelle la beauté de l'accueil que nous avons trouvé lorsque nous sommes revenus au pays natal de mon épouse .Merci à vous Chiliennes &Chiliens et que votre nouveau Président vous apporte la stabilité ainsi que la Paix avec tout ce que cela comporte...Maurice S. (je pense très souvent à la plaza Victoria , elle me manque ...

Fernando Carter

31.08.2021

Escucho Radio Valparaíso todas las noches hasta muy tarde y en las mañana noticias y entrevistas, son excelentes. Vivo en Nos al Sur de San Bernardo. Excelente Radio. Gracias

Patricio González

14.11.2019

buena cobertura

Los escucho desde Sgo.Temple (Cordoba)Argentina y me encanta los temas que ademas de superclasicos estan muy bien ecualizados.
Information about the radio
Para tales efectos, sus nuevos propietarios y directivos materializaron importantes inversiones que nos han permitido contar con nuevos estudios, una mejoría sustancial en la parte técnica y con una página web, www.radiovalparaiso.cl, que complementa las emisiones radiales y nos permite llegar con el audio en vivo a todo el mundo.
Radio contacts