Stand with Ukraine. Save peace in the world!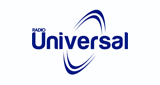 Radio Universal
Los Ángeles, 102.3 MHz FM
Manteniendo la mirada enfocada hacia la entrega del mejor contenido nuestra radio se mantiene al servicio de la comunidad, entregando diariamente la más entretenida programación e informando a nuestros auditores.
Radio Universal reviews
Corretaje Rivas

24.03.2022

Felipe. Creo que ese carabinero es un ejemplo de todo el stress que tienen carabineros de tropa y de calle, los que realmente defienden la vida de cada ciudadano.. El carabinero dado de baja ipso facto. ¿Acaso no merecía una segunda oportunidad? Darle un tratamiento psicológico y tratamiento para alcoholicos, y ver qué ahce detonar esta conducta de un carabinero que NO ES agresivo y que tiene una buena hoja de conducta y de vida institucional?

Roberto Dario Elos Barra

14.08.2021

Buena, agradable.