Stand with Ukraine. Save peace in the world!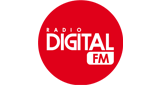 Digital FM
Te acompañamos en el dial FM de todo Chile, con noticias regionales, nacionales, servicios, música y mucha compañía.
Digital FM reviews
Avilix Villasmil

23.09.2022

para que sepan lo que dijo diosdado cabello sobre boric no deberia sorprenderles porque este sujeto es un narcotrafivante y asesino... es solicitado por la dea.... imaginense la calaña de este señor venezolano

Alfredo Ardiles Tello

08.11.2020

Excelente recepción de mis emisoras favoritas, ojalá se pudiera escuchar en segundo plano, saludos desde coquimbo chile.

La escuche en Valpo. la semana pasada y después la ubique en Santiago, la recomendé a mis amistades y familiares, buen DDSSJJ / 17-10-20

Max Rodrigo Henriquez Cofre

27.09.2020

Lejos lo mejor de la Noche

Omar Rafael Saavedra Gomez

07.07.2020

MUI BUENNA SU ELLECION DE SDJIMPERIO I SDJSLS;-));-)

Buena selección musical

Nicolás Alfonso

12.04.2020

Tienen buscador de canciones de su playlist??

Los Salieri de Charly, hace referencia a Antonio Salieri, de quien se decía robo música o ritmos a Mozart

De repente faltan canciones de Elton John, Carly Simon, Creedence C. W., Shana Twain, Don Mc Clean, algo de películas como Top Gun..... Excelente conducción y entretenida.

Katherine Slater

27.12.2019

Menos mal que lo encontré, me gustan sus comentarios y de repente no lo escuche más y nadie dijo nada en la emisora anterior, o yo no escuche, me alegro volver a escucharlo Christian!!
Radio contacts
Whatsapp Conexión Informativa +569 7 5886968