Stand with Ukraine. Save peace in the world!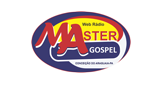 Radio Master Gospel FM
Rádio Master Gospel Levando a paz de Deus ao seu coração, é um barquinho nesse mar que é mundo, com alguns pescadores lançando suas redes e pescando pessoas para o Reino de Deus. Com o objetivo de levar a palavra de Deus através do louvor, a ideia era atingir o maior número possível de pessoas, para isso, o seu idealizador ( Aurelio Lima ) começou o projeto uma rádio com vários estilos, sendo assim daria mais qualidade e opção aos ouvintes. A ideia é simples, tocar músicas de qualidade e sem placa de igreja trazendo os melhores louvores á todos gostos.
Radio Master Gospel FM reviews
Aurelio Miranda

29.11.2019

Top