Stand with Ukraine. Save peace in the world!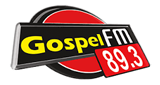 Rádio Gospel FM
Em 2007, como resposta ao público religioso que procurava uma rádio mais universal, o Grupo Takayama fundou a Gospel FM, que em pouco tempo se destacou no segmento evengêlico, no Sul do Brasil, nomeadamente Santa Catarina e Paraná.
Show more
Rádio Gospel FM reviews
Wagner De Lima

22.11.2021

Não tem som

Carolzinha Rossi

03.08.2020

Amo essa rádio

José Pedro Alves dos Santos

04.01.2020

A melhorar RÁDIO em todos os momentos

Shirlei Echevarria

02.01.2020

Ótima

Emanuele Soares

21.11.2019

Benção de Deus! Ou no trabalhO!

Roberta Almeida

13.10.2019

Ótima

Ingryd Vitòria

05.09.2019

uma bênção para nossas vidas!!!

Zeno Povorosnik

30.08.2019

Amo esta rádio eu fico ligando transmitindo vida.

Melhor 👏🏻🙏🏻

Alexandre De Paula

21.04.2019

Deus é bom o tempo todo!
Information about the radio
A Gospel FM, é uma emissora de rádio com classificação A1, e opera com aporoximadamente 100.000 kiloWatts de potência irradiada entre transmissor e antena . Exibe uma programação para atingir os mais variados estilos e hábitos de seus ouvintes.
Radio contacts