Stand with Ukraine. Save peace in the world!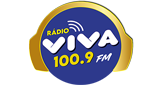 Viva FM
A rádio gospel que é a VOZ DO CORAÇÃO.
Viva FM reviews
Dan E Fabi Multimarcas

15.10.2023

A melhor Rádio do seguimento evangélico do Brasil.

Denise Pacheco

24.11.2022

Rádio muito boa

Lorena Marques

11.11.2022

Toca ao coração e nos aproxima de Jesus.

Emerson Pereira Duarte

01.09.2022

Alguém avisa para abençoada da Gecimara que a Radio não pode selecionar as propagandas, por isso o nome é "Horário eleitoral gratuito OBRIGATÓRIO" tem que passar todas independente do partido, infelizmente temos que ouvir as conversa fiada do ex-presidiário, só não pode dar 1 estrela para radio como se fosse culpa dela, vamos se informar antes por favor.

Gecimara Amorim

31.08.2022

Essas propagandas eleitorais ainda por cima do pt dão náuseas. Eu esperava mais de vocês, viu?

Wanderson siqueira rangel

12.08.2022

Rádio nota 100

Wagner Almeida

08.06.2022

Essa rádio é top

A melhor rádio! !♡♡

Paula Vigneron

04.01.2022

Eu ouço a viva todos os dias , mas queria da uma ideia, para os diretores, que a rádio tire um tempo ,uma programação para, ter orações, pregações para que outras almas sejam alcançadas, pregações, testemunho . Sinto muita falta disso ,.não e só cristão que ouve a rádio, através da rádio creio almas serão alcançadas pelas ondas sononas.

Marcio Nascimento

22.12.2021

Façam um Favor!!!!! Parem de Repetir Hinos!! Passem Hinos Diferentes!! Misericórdia!!