Stand with Ukraine. Save peace in the world!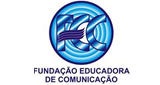 Educadora FM
A Voz Católica da Familia paraense! A Rádio Educadora FM foi criada em 2002, pelo padre Maurício Soares e é propriedade da Diocese de Bragança. Seus conteúdos são diversos, como por exemplo, notícias, debate, esportes e entretenimento.
Show more
On the air Educadora FM
| | |
| --- | --- |
| Live | 6 Novena de Natal com intinerário de oração para famílias está diponível - Liane Nunes |
| 05:45 | Trilha falas |
| 05:45 | VH VOCÊ SEMPRE POR DENTRO DA IGREJA |
Educadora FM playlist
TOP songs on Educadora FM
Information about the radio
Caracterizando-se como emissoras segmentadas as Rádios da Fundação Educadora de Comunicação têm um público ouvinte com um perfil de bom gosto que estão situados nas classes A e B, público este economicamente ativo na faixa etária dos 20 aos 70 anos. A Fundação Educadora de Comunicação, com sua programação exclusiva, que foi desenvolvida com a finalidade de levar educação de qualidade para as mais remotas regioes do interior do Pará, além de procurar valorizar músicas Reginais, do Passado, MPB, Bossa Nova, a moderna MPB, o POP, o dance, o rock e a programação Religiosa. Nos mantemos em sintonia com o adulto moderno contemporâneo e o jovem em seus comportamentos e gostos musicais. Com a melhor equipe de profissionais a Fundação Educadora traz hoje os lançamentos musicais que se destacam nas grades metrópoles do Brasil e do Mundo. Transmitindo em 1390 KHz Am, 4825 Khz OT (Onda Tropical) e 106,7 MHz Fm em Bragança-Pa, nossas emissoras possuem tecnologia de ponta, tendo um raio de cobertura em varias cidades do nordeste do Pará, sempre com seu público ouvinte fiel e de bom gosto.
Radio contacts