Stand with Ukraine. Save peace in the world!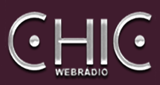 Rádio Chic Web
Seja bem vindo à familia Chic WebRadio !!! De Belém (Pará, Brasil) para o mundo !!!
Show more
Information about the radio
A sensibilidade intimamente demonstrada no simples ato de ouvir música e se emocionar é retratada por pessoas que possuem bom gosto musical.
A reação imediata do músico ou do DJ quando a música exposta toca a alma do interlocutor é o auge do momento.
Inspirados nesse sentimento, dois DJs paraenses e amigos de longas datas, DJ Roberto Penna e DJ Antonio Maria, resolveram realizar um antigo sonho de criar uma ferramenta para compartilhar com um seleto público um pouco da coletânea musical de suas carreiras.
Da ideia inicial, surgiram modificações e novos parâmetros pois o objetivo não é tocar música e sim inspirar as pessoas, fazer elas relembrarem de bons momentos e, lógico, fazerem dos novos, momentos mais especiais ainda.
Para uma melhor composição, consolidamos o cast da Chic WebRadio com vários conhecedores de música.
Surgiu a ideia de convidar profissionais que pudessem transmitir esse mesmo sentimento para os ouvintes, de maneira que cada um, com seu estilo próprio, tenha a mesma possibilidade de tocar o ouvinte.
Em cada estilo, em cada variação musical, em cada mixagem; o ouvinte da Chic WebRadio poderá descobrir sensações nunca antes exploradas.
That´s the feeling !!!
Radio contacts