Stand with Ukraine. Save peace in the world!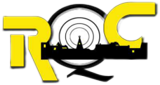 R.Q.C.
RQC 95 FM est un service d' Animation Média Picardie. L'association fut créée en 1979. RQC en est l'émanation publique. La radio vie sans interruption depuis le début. Fidèle aux valeurs choisies. Les émissions sont exclusivement thématiques. La programmation est très large et couvre toutes les tendances musicales dès plus désuètes (aux yeux de certains) aux plus expérimentales.
R.Q.C. reviews
J'adore la programmation de Jean-Louis de 12h à 13h. C'est un bon animateur qui me fait revenir à la meilleure époque qui soit.

Arnaud Vandecasteele

31.05.2019

top of the pops ce soir :

Wech, suis passée par rqc !

Bonne soirée !