Stand with Ukraine. Save peace in the world!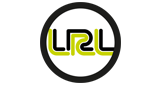 LRL Radio
Dagelijks de beste hits en regionale informatie op LRL.
LRL Radio reviews
Bijna een supper zender.Enkel de folk hits de festival hits en de vergeten artisten als Gunther Neefs Raf Van Brusel Lady lynn janet jackson Dana winner Lara Fabian Isabelle A Snoleboleke Born Crain Scorpions en RENE FROGER zijn engelse hits ontbreken nog.Zorg ervoor en dan verdienen jullie 5 Sterren.FILIP,EVA

Christel Jurez

21.11.2020

Super , party in het kot. Daar hoort er 1 van Barry White bij questie het dansen niet te verleren

steengoeie zender en jow yannick goed bezig makker plaatje van erwin altyd welkom e ;) succes verder jonge

Egbert de vries

25.10.2019

ik KEN het station net een paar uurtjes leuke muziek ga zo door mijn favoriet als jullie die voor mij willen draaien ? Davina Michelle groetjes egbert

Music was my first

[email protected]

Viviane Van Erom

02.09.2019

Goede muziek en een top radiomaker begint op maandag aan zijn eerste uurtjes van 8u tot 10u succes Peter!😘👍👍👍🎤🎧

Brigitte Kellens

14.10.2018

Super goede ontvangst en ik ga zeer zeker nog vaker naar jullie luisteren.
Radio contacts
https://www.youtube.com/channel/UCC9YmFeR43zFoxONMJ2TgRg