Stand with Ukraine. Save peace in the world!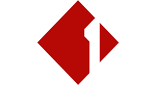 Ö1
Orf O1 bietet schöne und traf Songs aus populären Song Genres von alten auf neue haben sie die Liebe ihre Zuhörer in kurzer Zeit gewonnen. Mit der Kombination aus großartiges Team von rj und Produzenten ist Orf O1 im Herzen der österreichischen Radioliebhaber . Nicht nur Songs aus populären Genres, aber Songs aus populären Künstlern der österreichischen Musikindustrie ist die ganze Zeit auf dem Bahnhof gespielt.
Related radio stations
Show more
Ö1 reviews
First class programs and English news at the end of the noon program.

Bin immer wieder begeistert vom Musik-, aber auch vom Sprechprogramm.

Herzlichen Dank fuer die grossartige Sendung.

Karolina Pakostova

01.12.2019

Plying Tchaikovski, OMG!!! Thank you ORF1!!!! Danke schon!!!

Erwin Kruckenfellner

18.10.2019

Klassik zu hören ist wie alleine im Regen zu spazieren

Bonjour... 🙋 je suis un copains du monde 🌐 🌎🌏🌍 bonne Anne 2018 🎅🎄🎁🎂 a toutes les peuples 👪👫👬👭 osterreich et leuropeenne 🎃🎈🎆🎇🎉🙋 merci à bientôt

Sonia Silva DE Paula

21.12.2017

Wunderbar wunderbar !!!
Radio contacts
https://www.instagram.com/oe1/
Fax: (01) 501 01 18595