Stand with Ukraine. Save peace in the world!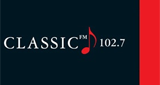 Classic FM
Johannesburg, 102.7 MHz FM
Classic FM's commitment is first and foremost to classical music.
Classic FM reviews
The new 102.7 is putrid - especially the afternoon session.

Liezl Portmann

11.08.2022

How I miss the old Classic FM that had character and substance. There are enough radio stations covering what you now cover in the day - there was no need to add another to the list of "same old". Really sad to have had to say good bye. Listening to Classic FM UK now, but I still think the old Classic FM SA was better.

Venessa-Anne de la Rey

21.02.2022

I severely miss the Classic FM on the radio of old: intelligent presenters with soothing voices, great selection of music that no one else is playing, food for the soul. The music currently playing on 102.7FM is boring at best, atrocious at times.

Lavinia Schlebusch

21.09.2021

This new fully recorded Classic FM is so utterly devoid of character. Some computer chooses the songs there is no human interaction to assess if there is even a flow to the music. The presenters, the HUMAN TOUCH, made the station with their insights, knowledge, chuckles and banter. That's the format, the human voice AND the music. This is just another exampentire nation all in the name of transformation & economics. All other music genres stem from classical music so to do away with it does the nation and future music makers a disservice.

Have never heard anything so terribly awful as your new radio format in my whole life. Sad end to a wonderful station.......

Playing now the same as all the other radio stations. Rename your station to Boring FM

What happened to Mozart, Beethoven, Bach, Hayden....to symphonies, concerto's and sonata's? .....all gone in favour of shopping mall classic background muzak.... so I'm off to listen to other real classical music on other radio stations from around the world....thank goodness for wifi and streaming...!

I have listen your station for some years in the past, I'm now listen you from Hermosillo Sonora Mexico and have realized the change on your programming which I don´t like as much as in the past. For much, your previous programming was better than Classicfm from London, that was the reason I change to your station, but with the change on your programming nowadays, I´m affraid I would have to go back to London.

Robert Gilmore

03.12.2020

Great choice of music. Very relaxing.

Petrus Jacobus Pienaar

10.10.2020

the only station i listen ! but more traditional classical music as in the past will be welcome . the mix today are a bid heavy on my ear ..