Stand with Ukraine. Save peace in the world!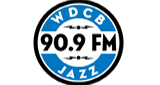 WDCB 90.9 FM
Chicago's jazz station! WDCB 90.9FM Public Radio broadcasts 24/7: jazz, acoustic/Americana music and news to Chicago, Northeastern Illinois and the world via our iTunes and Windows Media Player compatible audio stream. Tune in to Folk Festival, River City Folk, as well as shows such as Etown, in addition to others.
WDCB 90.9 FM reviews
They do not listen to their listeners. Because I wanted to get some ideas to them, they turnned me into their college police. I wont buy that. Also it seems like they have a tight library playing the same groups day in and day out, even though they have thousands of vinyl. Sorry not sorry this station is a pile of shit!

Home of Blues Before Sunrise!

George R. Williams

06.10.2019

Any and everywhere I am, WDCB goes with me.
Radio contacts
Office Phone: (630) 942-4200